Check Out The Latest Lessons
No Comments
Do you feel that your practice is not returning the results you want. That other musicians seem to make way more progress in way less time. In this lesson we're going to talk about the…
No Comments
Do you want your solos to rock? In this weeks lesson I'll share with you the top 5 rock licks that the pros use to write killer solos. I'll show you how to play each…
No Comments
This week I'm demystifying the CAGED system. It's not complicated but it often trips students because you can do a lot with it. I'll show you what the CAGED system is, how it works, and…
Find Your Perfect Course
£1.00
Become a supporter and get unlimited access to all Olicana Music's lesson packs. Each one contains detailed practice notes, helpful backing tracks, and useful tabs/diagrams designed to help you master the fundamentals of a specific lesson's topics.
£45.00
Your dedicated guide to developing guitar technique, this course delves into everything you need to know about the physical aspects of playing guitar. Pulling from strategies founded in innovative motor learning research, you'll learn how to nail essential techniques like alternate picking, legato, tapping, and much more!
£45.00
Learn to play blues like the masters! From the basics of phrasing with the minor pentatonic scale to seamlessly integrating its major pentatonic counterpart, Olicana Music will guide you down the path to understanding the blues language, all with a focus on making you a skilled and fluent improviser.
Frustration Free Guitar Lessons
Learning to play guitar online is difficult. It shouldn't be, but the wealth of available lesson content online makes option paralysis a very real thing.
How do you tell if a course is any good? Does it contain lessons on what you want to learn? Is its content even relevant?
With Olicana Music, my simple goal is to put an end to the frustration of learning guitar online. Each video and course contains everything you need to go from zero to guitar hero at your own pace, with high-quality lessons from an experienced teacher (with actual in-person students!). All lessons provide detailed instructions on what and how to practice with all the accompanying materials you need to maximise your learning.
On top of that, if you think something's missing, I'll endeavour to add it. Leave any questions on the lessons in the comments and get personalised feedback on your guitar playing in our private Facebook group.
Whether you're a beginner or a long time player, Olicana Music is here to guide you through any stage of your guitar-playing journey.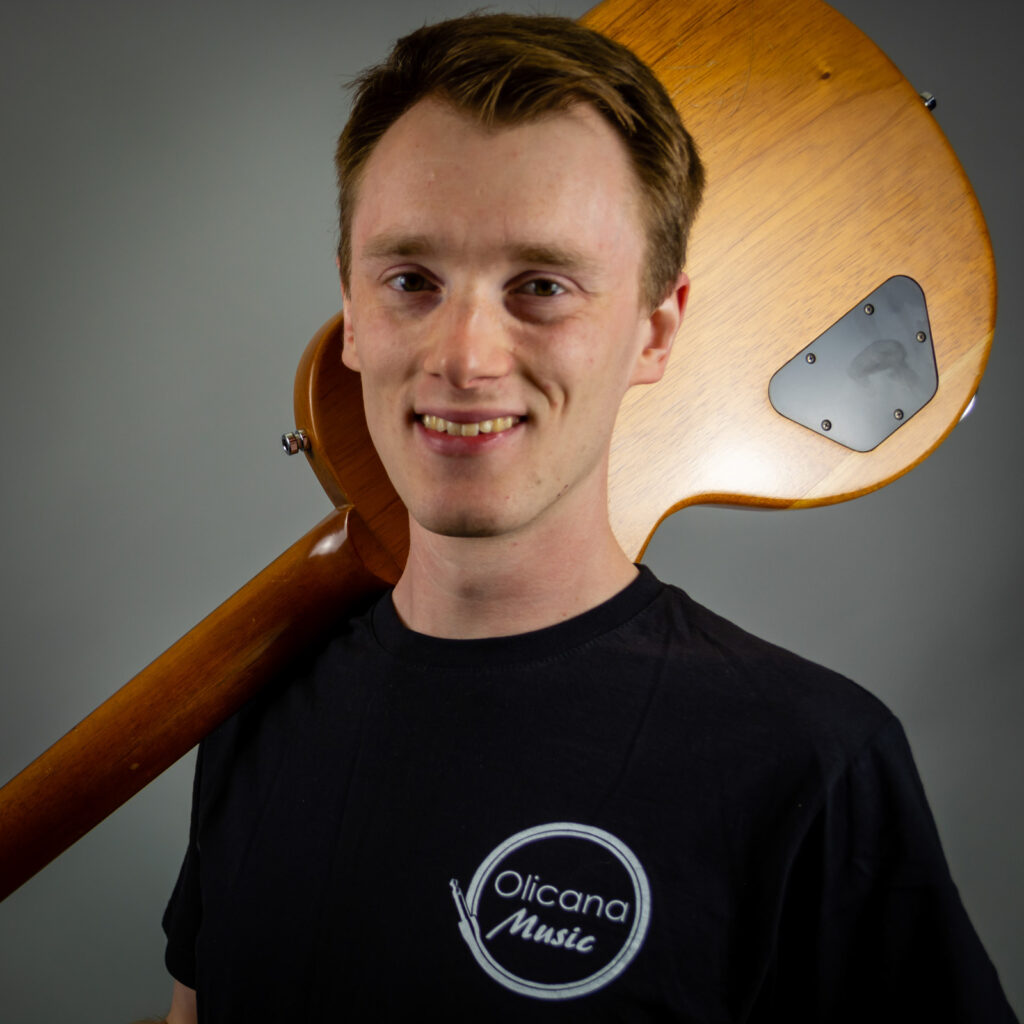 Don't Take My Word For It
JOIN TODAY!
Each available plan is designed to fit a specific need. Only interested in the lesson packs? Not a problem. Want an individual course? Get lifetime access to each purchase. Find your ideal plan below.
Become A Member
Gain access to all our courses and everything in between!
All The Courses
YouTube Lesson Packs
Backing Tracks
Exercises
Tab and Diagrams
And More!
Coming Soon!
Become A Supporter
Pay what you want to and get access to each of our lesson packs.
YouTube Lesson Packs
Backing Tracks
Exercises
Tab and Diagrams
And More!
Join Today!
Individual Courses
Browse through our individual courses to find the perfect one for you.
Your Perfect Course
Backing Tracks
Exercises
Tab and Diagrams
And More!
Coming Soon!